More Indian films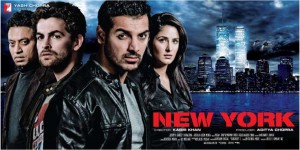 Intellecta Srl is a strategic media consultancy, specializing in Indian movies syndication and Indian TV series syndication.
We are happy to work with some of the best established Indian movie distributors and to market on their behalf some of the best Indian movie titles in the recent years, as well as what you may call the Indian classics.
If you are a TV programming manager and you are looking for the best Indian movies, which have had a big international box office success, this is one of the best movies produced in India in the recent years.
The movies in our portfolio have been distributed in 45 countries and have received more than 165 cinematography awards worldwide.
And here comes the list of the movies we can offer you for TV rights, cinema rights, video rights and internet rights. You can click on each of the movie titles to see their synopsis and preview:
---
---
Are you a programming or acquisition manager looking for the best Indian movies and obtaining the rights for your territory?Contact us at: + 359888308180 or Email Us