Miley Jab Hum Tum
"Miley Jab Hum Tum" – "When we met"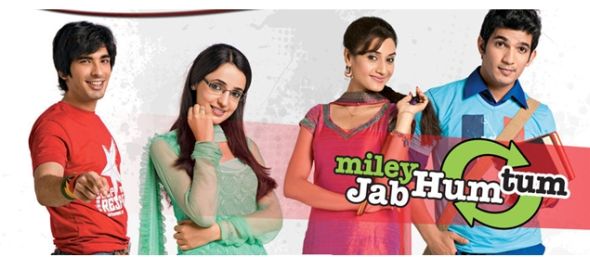 Episodes
526
Duration
30'
Total Hours
263
---

Synopsis
The coolest kids in Mumbai are all jet set to heat up this winter with zest, energy and oodles of fun… while the horizon is set ablaze for them with hopes and aspirations, circumstances seem to eclipse them when Diya (the college diva) finds out that she needs to host two cousins… cousins as in "small towners"… and that is so NOT HAPPENING!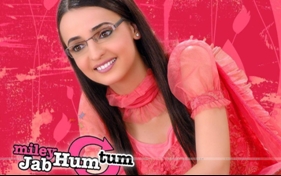 Miley Jab Hum Tum traces the lives of sisters Gunjan and Nupur from their arrival at the Excel College, Mumbai from small town Morena. The show takes us through their various friendships, relationships and conflicts in college life. Gunjan and Nupur fall in love with Samrat and Mayank respectively. Here's a heart warming story of those who fall in love during college and build on these relations for a lifetime.
Sanaya Irani (aka Khushi from Iss Pyaar Ko Kya Naam Doon as she is better known) plays the role of Gunjan. It was this show that launched the actress on television. After the success of this show, we cast her as the lead in Iss Pyaar .
---
Preview:
Are you an acquisition, programming manager or distributor and interested in obtaining the rights for these series for your territory? Contact us at: + 359888308180 or Email Us