Hatim
"Hatim" – "Arab prince"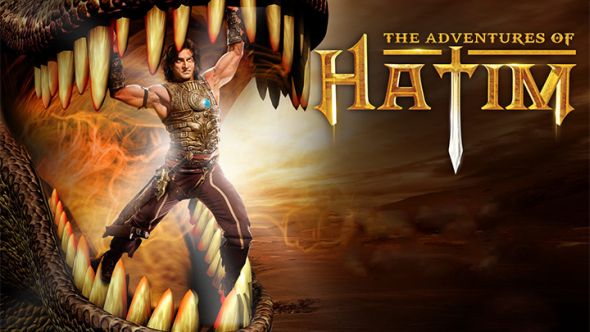 Running successfully in India, Indonesia, Thailand, Bangladesh, Pakistan and Sri Lanka
---
Episodes
47
Duration
60'
Total Hours
47
---

Synopsis
Hatim and the Seven Riddles are part of an ageless, evergreen Arabian classic that has stood the test of time through many centuries.
The base of the story deals with the age-old concept of Good versus Evil. In this story, the protagonist is the handsome young Hatim, Prince of Yemen. He is strong, courageous, virtuous, protector of the weak and destroyer of evil. It revolves around his adventures in strange lands and encounters with strange creatures, while he's on his mission to solve the Seven Riddles, that can help him destroy the power of the Evil Emperor Dajjal.
Dajjal stands for the exact opposite for all the good that Hatim embodies. He is a worshipper of the Devil and wishes to expand his evil empire.
---
Preview:
---
Are you an acquisition, programming manager or distributor and interested in obtaining the rights for these series for your territory? Contact us at: + 359888308180 or Email Us