Maryaada Lekin Kab Tak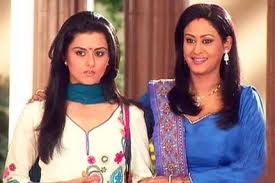 If you are a TV programming manager and you are looking for the best rating Indian TV series, this is one of the series which achieved the highest rating in India in 2013.
Set in Haryana, this is a bold family drama about the lives of four women of the Jhaakar family, and the darker realities of their relationships. The story is about how these four women (Devyani, Uttara, Vidya & Priya) maneuver themselves in this seemingly perfect family, but have serious skeletons in the cupboard that could become ugly for this family.
The show dramatizes the facades, the unrest and challenges they face in order to safeguard their relationships in this family. It traces the journey of these four women, which is full of trials & tribulations, lies, deceit & betrayal. They want to achieve their ultimate aim of restoring their lost faith and values back into their family, while trying never to cross their Maryaada. But what when they will have to break their silence for the sake of the same Maryaada?
---
Rights available :
Terrestrial Television,
Cable and satellite,
Video / DVD,
VOD,
Mobile,
In-flight
Rights availability enquiry form
( Fill in this form if you are interested in obtaining the rights for this TV series in your territory)
---
Episodes
396
Duration
30'
Total Hours
198
---
Preview:
---
View additional Maryaada Lekin Kab Tak series information on Star TV
---
Gallery:
Are you an acquisition, programming manager or distributor and interested in obtaining the rights for these series for your territory? Fill in the form below and we will come back to you with all the requested information: