Dil Bole Oberoi
"For Dil Bole Oberoi" – "The Heart Says Oberoi"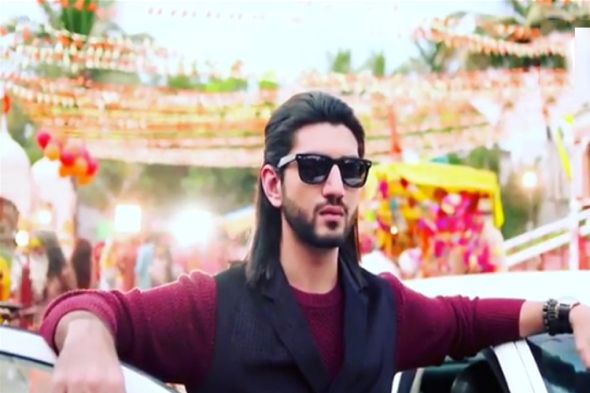 Episodes
94*
Duration
30′
Total Hours
47
---

Synopsis
Dil Bole Oberoi is an offshoot of the show Ishqbaaaz would emphasize on the life and love of the other two brothers Omkara and Rudra.
The sudden decision of Omkara's father to marry also his secretary Shwetlana put's Omkara father's and mother's relation at stake. His mother tries to commit suicide. Omkara disturbed by the entire situation gets engaged to Shwetlana, to save his parent's marriage. With no love in the relationship, Shwetlana demands Om to be as influential and wealthy as Tej before she can accept him. Affected by the misery of his own mom by another woman, Om is dejected with the entire woman clan and finds them to be just gold diggers and opportunists. The Omkara we had known so long as the epitome of honesty and good virtues, turns the bad guy whose only objective in life becomes to mint money. He destroys his work of art, so dear him all these years, and leaves the Oberoi mansion in search for his fortune. He goes to a town in Gujarat to buy land for his business. He happens to meet Gauri there, but their first interaction is not very amicable and pleasant one. Om approaches a trio of brothers for land who are also very influential over there. Driven by ulterior motives, the trio decides to marry the same girl to strengthen their bonding. And the unfortunate girl happens to be none other than Gauri.
Gauri, who never had a father was brought up by her foster mother. Both of them lead a miserable life at the house of her uncle and aunt. Though Gauri has never seen the better side of life, yet she is nice, jovial, honest, selfless, God fearing, intelligent and a person who believes in love. She loves her mother the most and she is the only person in this world who has ever loved and cared for her. The trio of brothers approach Gauri's uncles and aunt and convinces them to agree to their marriage with Gauri in return of a hefty sum of money. When Gauri refuses to the proposal, they torture her and her mother. Not being able to bear the ill-treatment on her mother, Gauri agree to the marriage. But on the marriage day she discovers that she is actually being married to not one by three men. Not being able to take the absurdity of the situation she elopes. The trio of brother along with her uncle and aunt follow her and with other people of the community make it a big issue. They put blame on her and her character as she has eloped from her wedding and instigate the crowd to kill her in the name of honour killing. On the other hand, the elder brother's wife, on hearing that her husband is remarrying, commits suicide. The incident occurs in front of Omkara who happens to be present there. The incident happens to have a direct connect with his life as his mother also faced the same humiliation because of the 2nd woman in his father's life. He develops an instant hatred for the girl who is responsible for all these, and it happens to be Gauri. Gauri chased by the goons runs for her life to lands up in front of Omkara.
He is full of hatred for her and refuses to help her. But the good soul he still has within him, he cannot be indifferent for long, and ends up giving her an engement ring to save her. Omkara returns to Oberoi mansion and refuses to accept Gauri as his wife, as the marriage was just to save her life and has no meaning for him. But Gauri follows him and stays back at the Oberoi mansion as a maid.
From here starts Om-Gauri's journey. Will they ever find love? What life has in store for them.
---
Rights available :
Terrestrial Television,
Cable and satellite,
Video / DVD,
VOD,
Mobile,
In-flight
---
Series synopsis and video preview:
Are you an acquisition, programming manager or distributor and interested in obtaining the rights for these series for your territory? Contact us at: + 359888308180 or Email Us