Nisha Aur Uske Cousins
"Nisha Aur Uske Cousins" – "Nisha and her cousins"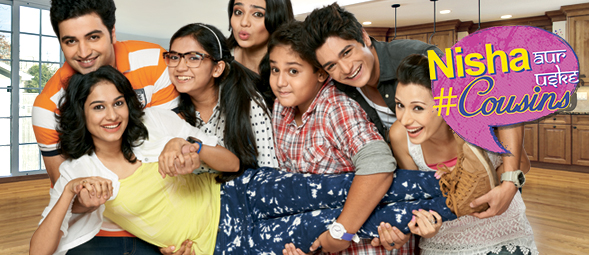 Running successfully in Pakistan
---

Episodes
270
Duration
30' / 60'
Total Hours
135
---

Synopsis
Nisha Aur Uske Cousins' is a story that revolves around 7 cousins and the concept "Friends are forever, Cousins are for life!".
Set against the backdrop of Jaipur it showcases the unconventional bond among 7 cousins living in a joint family. Each of the cousins is extremely different from one another and yet they are linked together by a common thread of love and friendship.
Each of them represents a different facet of 'YOUNG INDIA', with unconventional dreams and aspirations. It is the story of their coming of age, aspirations, coping with expectations, understanding love & loss in their transition from being the 'kids' of the family to becoming 'grown up'.
Produced by Sukesh Motwani's Bodhi Tree Productions, the show is slated to air from 18th August, every Monday to Saturday on Star Plus.
---
Preview:
---
Are you an acquisition, programming manager or distributor and interested in obtaining the rights for these series for your territory? Contact us at: + 359888308180 or Email Us