Pardes Mei Hai Mera Dil
'Pardes Mei Hai Mera Dil' – 'My Heart Belongs in a Foreign Land'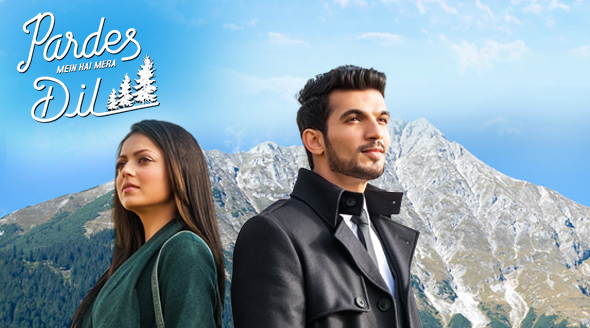 Episodes
170
Duration
30'
Total Hours
85
---

Synopsis
Unlike other girls her age, the 27 year old professor NainaBatra finds herself living a dreary life without any immediate prospect of matrimony. With an ailing mother to support, Nina's life is a series of uneventful events as she continues fielding off curious, unwanted and often embarrassing queries on her nonexistent romantic life!
The universe however, has a strange way of surprising mere mortals with its complex twists. Nina learns this when her ex-boyfriend Amit lands up at her doorstep asking for her hand in marriage. Nina at first is apprehensive as Amit is about to settle in Canada. Nina feels guilty for leaving her ailing mother behind but the latter encourages her daughter to accept the proposal.

You can watch a video presentation and synopsis of the series here:
Nina starts painting a rosy picture of settling in a foreign country with a man she loves, but reality comes in crashing when her mother's health takes a turn for the worse, only days before the wedding……..
This is the first Indian drama series totally shot in a foreign location – Austria, showcasing some of its most beautiful landscapes.
---
Preview:
Are you an acquisition, programming manager or distributor and interested in obtaining the rights for these series for your territory? Contact us at: + 359888308180 or Email Us