Sansaar Shukher Hoy Romonir Gune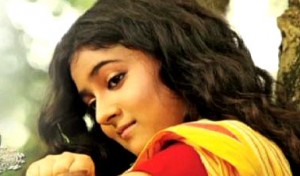 If you are a TV programming manager and you are looking for the best rating Indian TV series, this is one of the series which achieved the highest rating in India in 2013.
This is the story of Laxmi, popularly called Alaxmi by everyone in her village. She is different from any other girl because she has an indomitable spirit and has learnt to smile through all her pain. She is a simple and mischievous girl, who has never known what a family is. She is married off and has the challenge of making a sasuraal out of a house called Kargil. A joint family, which was breaking apart, is brought together again to realize the importance of togetherness because of her.
---
Rights available :
Terrestrial Television,
Cable and satellite,
Video / DVD,
VOD,
Mobile,
In-flight
Rights availability enquiry form
( Fill in this form if you are interested in obtaining the rights for this TV series in your territory)
---
Episodes
266
Duration
30′
Total Hours:
133
---
Preview:
---
View additional Sansaar Shukher Hoy Romonir Gune series information on STAR TV
Gallery
Are you an acquisition, programming manager or distributor and interested in obtaining the rights for these series for your territory? Fill in the form below and we will come back to you with all the requested information: