Best Indian TV Series 2015–2016
Here comes a selection of the best Indian TV series for the season 2015-2016. The selection is based on the rating for these series in India, as well as on their international performance and ratings internationally
10. Mahabharat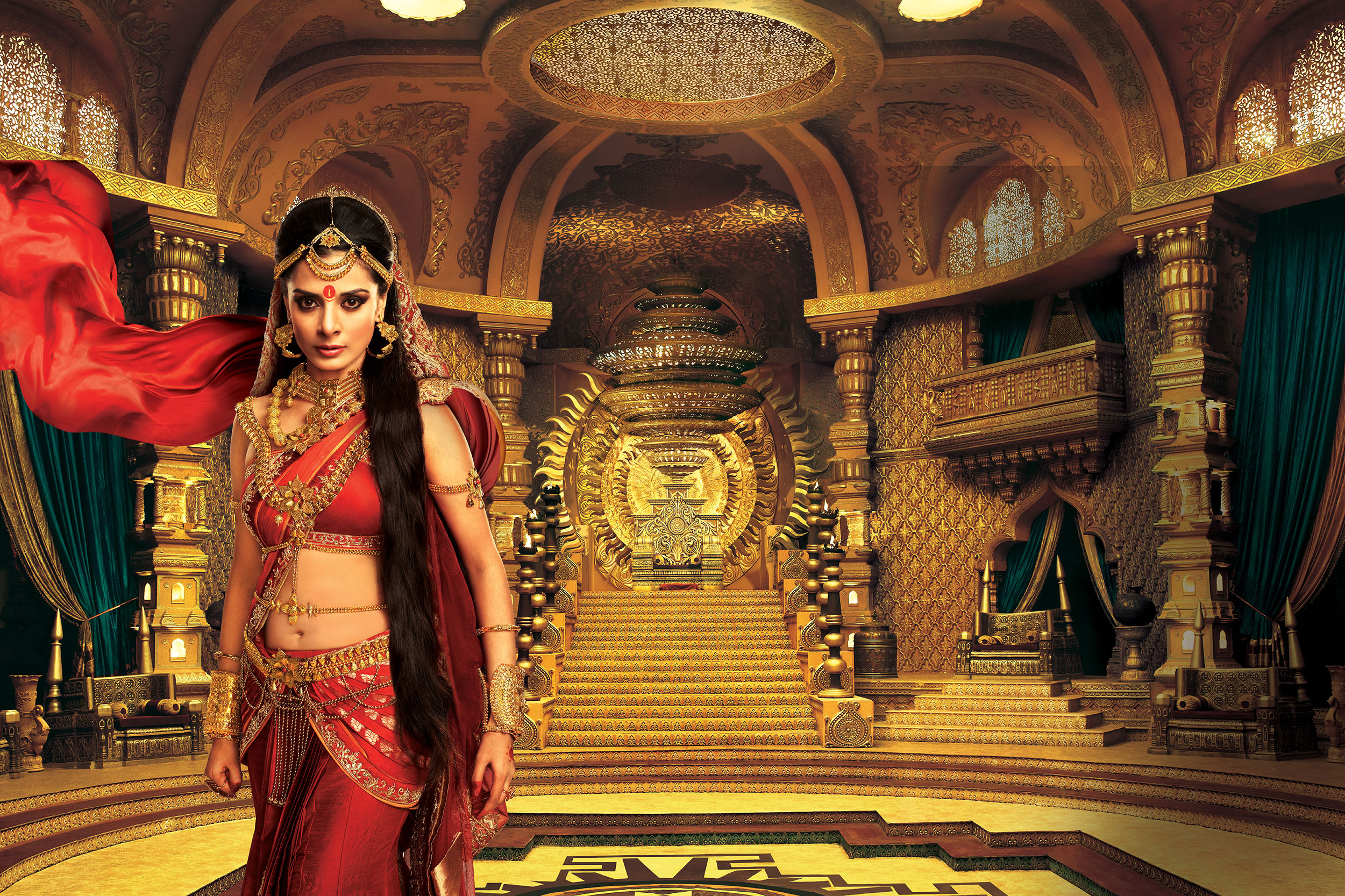 Watched by more than 148 Mill worldwide
Running successfully in in India, Russia, Indonesia, Thailand and Sri Lanka
Mahabharat is the epic tale of two great kingdoms that went to war against each other. Filled with strong characters, lavish palaces and a tale encompassing every possible range of emotion! This is a story of kingdoms, a story of sacrifice, a story of relationships and lastly a story bridging the gap between the Gods and man.
More about the series
Episodes: 128* X 30'
9. Tumhari Pakhi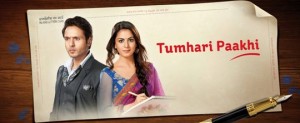 Anshuman's father who believed in child marriage, married off his son to a girl named Pakhi when they were very young. But some problems during marriage between the two families finally resulted into not taking pakhi to her in-laws house. Anshuman married a smart city girl when he was of age and had a son Ayan but unfortunately his wife died. As time passed he decided to marry Tania, daughter of a rich bussinessman, Ranaji. But when the news of his first wife was known to all he unwillingly had to bring Pakhi back. He, his sister Lavnya and Tania decided to trick her some how to go back to her Parents' place.
More about the series
Episodes
: 269 X 30'
8. Ye Hai Mohabattein (This is love)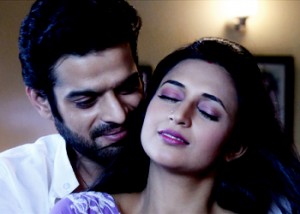 Running successfully in India, Pakistan, Mauritius, Indonesia, Vietnam and Cambodia
Moving away from the genre of a typical romance, Ye Hai Mohabbatein showcases mature love in a very unique manner and deals with societal issues that people are reluctant to face or discuss. This is the story of Raman and Ishita who are connected by their common love for little Ruhi. Raman and Ishita's marriage is just a contract for the sake of Ruhi. But Raman and Ishita soon starts falling in love but they did not realize it.
More about the series
Episodes
: 1186′ X 30'
7. Pyar Ka Dard Hai Meetha Meetha Pyara Pyara (My life is full of so much love)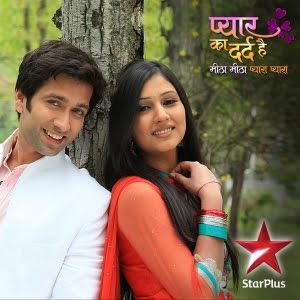 Watched by more than 129 Mill worldwide
Running successfully in India, Pakistan and Bosnia
The story showcases the journey of the protagonists Aditya & Pankhuri who have polar opposite views about relationships. Aditya has lost faith in the institution of marriage & relationships because of his parents' separation. On the other hand, Pankhuri believes that the right partner completes a person. What happens when the two meet?
More about the series
Episodes: 569* X 30'

6. Yeh Rishta Kya Kehlata Hai (What is such a relationship called?)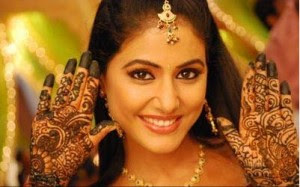 Watched by more than 131 Mill worldwide
Running successfully in India, Trinidad & Tobago, Vietnam, Georgia, Bulgaria, Romania and Pakistan
Yeh Rishta Kya Kehlata Hai seeks to build the concept of love within the traditional setting of an arranged marriage. It creates a quintessential contrast to the world around us where marriages, which were once considered sacrosanct in our society, are now losing their sanctity and turning into relationships of convenience.
Yeh Rishta Kya Kehlata Hai is a story of a shy, demure and an obedient daughter Akshara who comes from a marwari joint family and is yet to discover the world beyond her life revolving around her family. Soon comes the desired moment of Akshara's marriage. She is married into a bit traditional family where she has to make a few adjustments, but has always got the support from her loving husband Naitik, who is all loving and caring for Akshara and comes from an emotionally-knitted joint family, where his mother loves him a lot and have his elders to guide him throughout.
More about the series
Episodes: 2408* X 30′

5. Diya Aur Baati Hum (Like a wick to a lamp)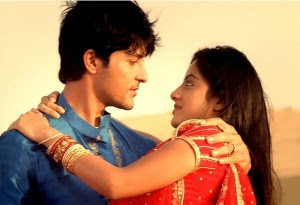 Watched by more than 148 Mill worldwide
Running successfully in India, Romania, Tajikistan, Afghanistan, Bulgaria, Macedonia, Russia, Kazakhstan, Sri Lanka, Thailand , Vietnam, Uganda, Nigeria, Lithuania and Pakistan
Diya Aur Baati Hum is the story of Sandhya's struggles, who dreams of becoming an IPS officer. She dreams to break the boundaries of her confined existence of middle class values. The story is also about Sooraj, who is a self made man. Sooraj runs a famous sweet shop near his house.
More about the series
Episodes: 1487 X 30'
4. Saath Nibhana Sathiya (Stand by my side)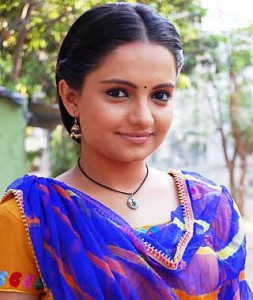 Watched by more than 138 Mill worldwide
Running successfully in India, Pakistan, Tajikistan, Vietnam, Israel, Nigeria and USA
Raised by her loving Mama and tyrannical Mami, Gopi has been bereft of the true love of a mother. She craves the same love, and hopes to win it from the family she is married into. Gopi's life is ruled by her Mami Urmilaben and her street smart cousin, Rashi, who undermine her and treat her like a servant. Gopi has no ambitions and is uneducated. Her only dream is to have a loving husband and in-laws.
Kokilaben Modi is a strong willed woman whose dream is to become a mother-in-law and rule over her daughter-in-law. Unlike Kokilaben, Hetal is a simple woman who tries to keep the family together. Kokila has raised her son Aham to only listen to her commands. Aham is a workaholic and will let nothing come in his way to success.
More about the series
Episodes: 2144* X 30'

3. Bidaai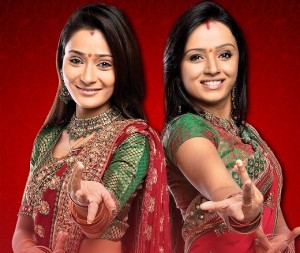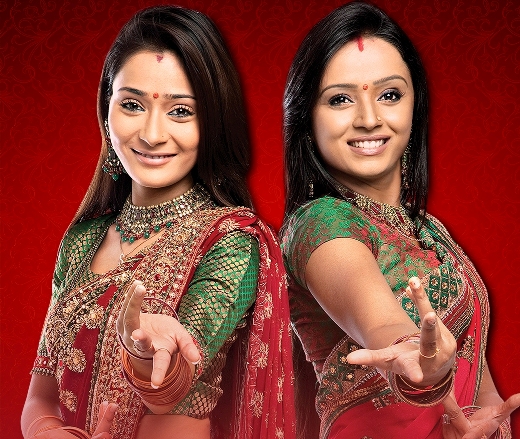 Watched by more than 117 Mill worldwide
Running successfully in India, Romania, Albania, Bulgaria, Georgia , Macedonia, USA, Afghanistan, Kazakhstan, Lithuania.
Winning the hearts of millions of viewers instantly and standing steady as the top rated show in India, Bidaai portrays a story of two sisters – Sadhna (beautiful) and Ragini (unattractive) and how their looks determine their happiness and their stance in life. Sadhna is the adopted child in the family. Life is pleasant for Sadhna as she is beautiful but society is a bit rude and harsh on Ragini, who faces a lot more challenges because she is not good-looking. Both the sisters love each other immensely and are good natured but society's approach towards them makes Sadhna's life difficult as her mother starts differentiating between them. Sadhna is treated like a step-daughter in the house and feels punished for her good looks but Ragini loves her unconditionally.
More about the series
Episodes: 739 X 30'

2. Saraswatichandra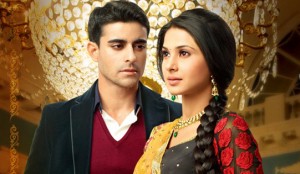 Watched by more than 186 Mill worldwide
Running successfully in India, Georgia, Pakistan, Thailand, Mauritius, Cambodia, Vietnam, Bulgaria, Romania, Slovakia, Israel, Ethiopia, Nigeria, Indonesia, Algeria, Bahrain, Comoros, Djibouti, Egypt, Iraq, Iran, Jordan, Kuwait, Lebanon, Libya, Mauritania, Morocco, Oman, Palestinian Territories , Qatar, Saudi Arabia, Syria, Somalia, Sudan, Tunisia, United Arab Emirates and Yemen
Saraswathichandra is a poignant love story of two soul mates: Saras and Kumud, who are denied the joy of becoming one by destiny and tradition. Whenever they try to move away from each other, life keeps bringing them together again. Their love story goes through several ups and downs. Eventually Kumud gets married to someone else while Saras, out of unconditional love, decides to take care of her family and fulfil duties as the man in her life. It is a classic tale of love and heart ache, pride and prejudice, of yearning and longing between two people who were so close yet not close enough to two people today who are so far from each other yet not far enough in heart.
More about the series
Episodes: 399* X 30'

1. Iss Pyaar Ko Kya Naam Doon? (What do I call this love?)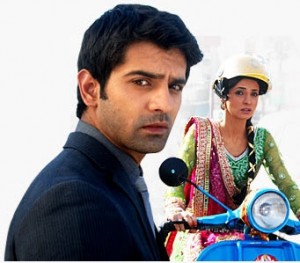 Watched by more than 217 Mill worldwide
Running successfully in India, Pakistan, Sri Lanka, Turkey, Swaziland, Georgia, Cambodia , Mauritius, Vietnam, Bulgaria, USA, Russia, Uganda, Namibia , Jamaica, Nigeria, Burma, Kazakhstan, Algeria, Bahrain, Comoros, Djibouti, Egypt, Iraq, Iran, Jordan, Kuwait, Lebanon, Libya, Mauritania, Morocco, Oman, Palestinian Territories , Qatar, Saudi Arabia, Syria, Somalia, Sudan, Tunisia, United Arab Emirates and Yemen
Sometimes the last person you'd want to live with, is the only person you cannot live without. STAR Plus presents an intense love-hate relationship between two individuals in a new perspective, highlighting the dilemma of how they cannot do without one another, and at the same time cannot be with each other. 'Iss Pyaar Ko Kya Naam Doon' is a star-crossed love story presenting an interesting contrast of personalities entwined in a relationship swinging between love & hate. Khushi and Arnav have diametrically opposite ideologies. If Khushi believes in means, Arnav believes only in ends. Khushi's relationships are the most important to her, whereas Arnav believes all people come with a price and can be manipulated for one's benefit.
More about the series
Episodes: 398 X 30'