Bidaai
"Bidaai" – "Farewell to the Bride"
Best rating Indian TV series for 2011 and 2012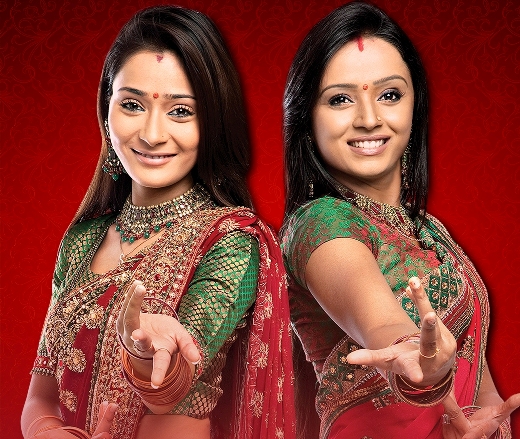 Running successfully in India, Romania, Albania, Bulgaria, Georgia , Macedonia, USA, Afghanistan, Kazakhstan, Lithuania, Indonesia, Jamaica, Turkey , Trinidad and Tobago .
---

Episodes
739
Duration
30' / 60'
Total Hours
395.5

"Bidaai was the first Indian series showed to the Albanian public and they loved it. It was a massive and huge success here with record ratings up to 85% share. This series was a window to get familiar with a new country, a different culture and learned different traditions relating to marriage, wedding ceremonies, habits. Everybody cried when a major drama happens in the series and there was a huge impact on social pages in Facebook and Instagram."
Head of Programming and Acquisition TV Klan Albania
"The main theme of the series Bidaai is Love. Everything happens in Agra, where one of the seven wonders of the world the Taj Mahal is located, which is a symbol of the pure and eternal love. The series grabs the attention of the viewers with an abundance of family secrets and intrigues, which are revealed one by one. And the two couples Sadna and Alek and Rangini and Ranvir are the main reason to reveal all secrets. The viewers of the series loved it because of the colors, the interesting and grabbing intrigues, the positive protagonists who prove that love can win all.
On an objective note, together with the liking of the viewers and the high ratings, Bidaai has received a very high vote."
Programming Director, Channel 31 Kazakhstan
"With the decision to acquire Bidaai for Lithuanian market we made a pioneer step into the Indian content. Nobody showed such series in our country before. The decision proved to be a successful one, since the performance of the series reached its goal and was stable. We're showing it in a daytime slot where it works as a bridge between kids programing and women oriented Latino telenovelas. The main audience is young women (4-35 yo). Considering a solid performance in an ad attractive audience, we will continue keeping Indian series slot on our channel in the foreseeable future."
Head of Acquired Programming and Program Planning, TV3 Channel, Lithuania

Synopsis
Winning the hearts of millions of viewers instantly and standing steady as the top rated show in India, Bidaai portrays a story of two sisters – Sadhna (beautiful) and Ragini (unattractive) and how their looks determine their happiness and their stance in life.
Sadhna is the adopted child in the family. Life is pleasant for Sadhna as she is beautiful but society is a bit rude and harsh on Ragini, who faces a lot more challenges because she is not good-looking.
Both the sisters love each other immensely and are good natured but society's approach towards them makes Sadhna's life difficult as her mother starts differentiating between them. Sadhna is treated like a step-daughter in the house and feels punished for her good looks but Ragini loves her unconditionally.
All-in-all, the story is about these two sisters whose 'looks' determine their happiness. This unique story embarks the journey of two sisters and makes one question the belief – "Are beautiful people happier?"
---

You can watch a video presentation and synopsis of the series here:
---
Preview:
Are you an acquisition, programming manager or distributor and interested in obtaining the rights for these series for your territory? Contact us at: + 359888308180 or Email Us