Raja ki Aayegi Baraat
"Raja ki Aayegi Baraat" – "The King's wedding procession will arrive"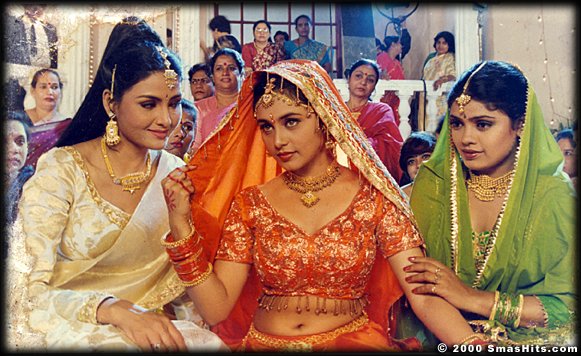 Episodes
637
Duration
30'
Total Hours
318.30
---

Synopsis
This is the story of Rani, a young village girl, whose only dream is to make her family proud and happy. She is innocent, shy and a simple girl. Her mother is the bread-earner of the family after Rani's father passed away. Rani has a younger brother and a dadi who are very loving. Like every other girl of her age, Rani has also woven her dream world where her Prince Charming would arrive one day and take her to his kingdom.
Rani has seen her mother slogging to give them good education and a better life. Rani's uncle is eyeing her family's small piece of land. Rani's uncle and the Munshi of the village would have acquired the land easily, only if Rani not been educated, as she goes through every detail before she signs any paper related to their land. Seeing all their plans falling apart, the uncle and the munshi come up with a more devious plan.
Once, Rajmata visits the village along with the Prince. He falls in love with Rani's voice, when he hears her sing in the temple, but he is not able to see her. Eventually Rajmata takes Rani with her, on Munshi's request, to be one of the maids in the palace.
For Rani life in the city becomes a complete contrast to her village existence. She finds it hard to cope up with the etiquettes and mannerisms of urban living. The servants senior to her take advantage of her ignorance, alienating her emotionally.
One day, egged on by another maid-friend, she's trying on a princess' costume, when the young Prince sees her and mistakes her to a princess he's going to be engaged to. Rani is scared of the consequences and therefore she runs away. When the prince meets the actual princess, with whom he is set to marry, he realises it isn't the same girl he had seen earlier. He finally realises that he loves Rani.
This story is about Rani's journey from nobody to winning the heart of the young prince and her acceptance as the Bahu of the Royal Family, for whom she worked for as a servant.
---
Preview:
---
Are you an acquisition, programming manager or distributor and interested in obtaining the rights for these series for your territory? Contact us at: + 359888308180 or Email Us