Diya Aur Baati Hum
"Diya Aur Baati Hum" – "Like a wick to a lamp"
Best rating Indian TV series for 2014 and 2015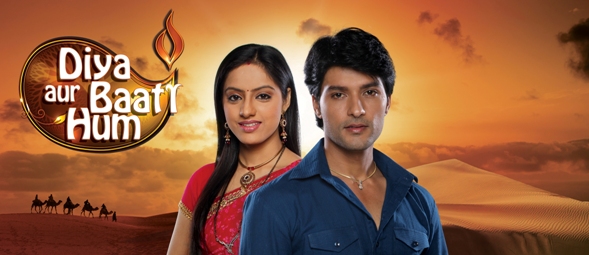 Running successfully in India, Romania, Tajikistan, Afghanistan, Bulgaria, Macedonia, Russia, Kazakhstan, Sri Lanka, Thailand , Vietnam, Uganda, Nigeria, Lithuania, Georgia, Indonesia and Pakistan
---
Episodes
1487
Duration
30'
Total Hours
743.30
"What makes Indian dramas popular? I assume that it is the brightness of the picture with all the unique (and unusual for other territories) costumes, luxuriant interiors, beautiful faces. And the plot, for sure. It is a little fairy-tale in each such story. And people will never stop loving fairy-tales."
Acquisitions and Programming Consultant, KTK TV Channel, Kazakhstan

Synopsis
Diya Aur Baati Hum is the story of Sandhya's struggles, who dreams of becoming an IPS officer. She dreams to break the boundaries of her confined existence of middle class values. The story is also about Sooraj, who is a self made man. Sooraj runs a famous sweet shop near his house.

You can watch a video presentation and synopsis of the series here:
Sooraj and Sandhya get married under strained circumstances. Sandhya will not be able to finish her graduation. Soon she is part of the family she does not even know. This story is about Sandhya's struggle to fulfill her dream and a journey where she finds help from the most unlikely quarter – a husband who can make it possible.
This is the story of their love and a husband who supports you…..
---
Preview:
---
Are you an acquisition, programming manager or distributor and interested in obtaining the rights for these series for your territory? Contact us at: + 359888308180 or Email Us