Iss Pyaar Ko Kya Naam Doon?
"Iss Pyaar Ko Kya Naam Doon?" – "What do I call this love?"
Watched by more than 217 Mill worldwide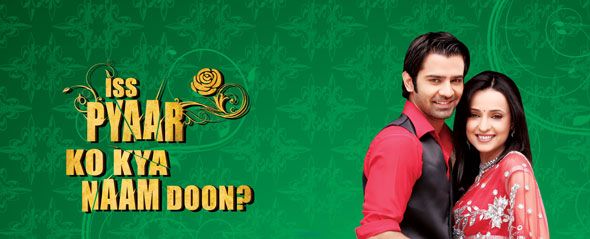 Running successfully in India, Pakistan, Sri Lanka, Turkey, Swaziland, Georgia, Cambodia , Mauritius, Vietnam, Bulgaria, USA, Russia, Uganda, Namibia , Jamaica, Nigeria, Burma, Kazakhstan, Algeria, Bahrain, Comoros, Djibouti, Egypt, Iraq, Iran, Jordan, Kuwait, Lebanon, Libya, Mauritania, Morocco, Oman, Palestinian Territories , Qatar, Saudi Arabia, Syria, Somalia, Sudan, Tunisia, United Arab Emirates, Ghana, French Africa, Indonesia, Lithuania, Myanmar, Romania, South Africa, MENA and Yemen
---
Episodes
398
Duration
30'
Total Hours
199
"Iss Pyaar is like a fairy tale. And people will never stop loving fairy-tales. And there are as well a lot of revealed secrets and unpredictable twists of fates, of cause! The Kazakh audience definitely prefers to watch family TV content which you can watch along with your kids and grandparents. Such are the Indian dramas – strongly family oriented, promoting family values, respectfulness to the elder people, marriage and love."
Acquisitions and Programming Consultant, KTK TV Channel, Kazakhstan

Synopsis
Sometimes the last person you'd want to live with, is the only person you cannot live without. STAR Plus presents an intense love-hate relationship between two individuals in a new perspective, highlighting the dilemma of how they cannot do without one another, and at the same time cannot be with each other.
'Iss Pyaar Ko Kya Naam Doon' is a star-crossed love story presenting an interesting contrast of personalities entwined in a relationship swinging between love & hate. Khushi and Arnav have diametrically opposite ideologies. If Khushi believes in means, Arnav believes only in ends. Khushi's relationships are the most important to her, whereas Arnav believes all people come with a price and can be manipulated for one's benefit.
Khushi, an 18 year old from UP, is simple, rooted in family and is driven by a clear moral compass. She stands for what she believes in, and never lets go of her inculcated values. She will not change herself to conform to people's shallow expectations. In stark contrast, Arnav is a 28 year old self made, ruthless, 'win at all costs' man who believes everything can be bought in the world, including love. He has no consideration for relationships and no qualms for using & manipulating people as pawns to achieve his ambitions. As the story progresses, their love-hate relationship witnesses a series of dramatic conflicts. Arnav constantly tries to break Khushi's steadfast morals just in order to prove to himself that he can control everyone; Khushi on the other hand, always tries to follow her values & morals.

You can watch a video presentation and synopsis of the series here:
Produced by Panglosean Entertainment Private Limited, Iss Pyaar Ko Kya Naam Doon stars seasoned actors Sanaya Irani and Barun Sobti, essaying the lead roles of Khushi and Arnav respectively. Apart from the leads, the ensemble cast also has many well-known actors from the industry like Abha Parmar, Tuhina Vora, Daljeet Kaur Banot, Abhaas Mehta, Sanjay Batra, Deepali Pansare and Akshay Dogra. While producers Rajesh Chaddha and Gul Khan have lent their expertise to the show, director Nissar Parvez and his talented crew have infused fresh energy into the story with some aesthetically shot scenes in the classic locales of Lucknow.
The series has a second season sequel called Iss Pyaar Ko Kya Naam Doon?…Ek Baar Phir, which promises to recreate the same magic as the first season and brings a riveting love story that will strike a chord with all of you.
---
Preview:
---
Gallery:
Are you an acquisition, programming manager or distributor and interested in obtaining the rights for these series for your territory? Contact us at: + 359888308180 or Email Us