Love Ka Hai Intezaar
"Love Ka Hai Intezaar" – "Waiting for Love"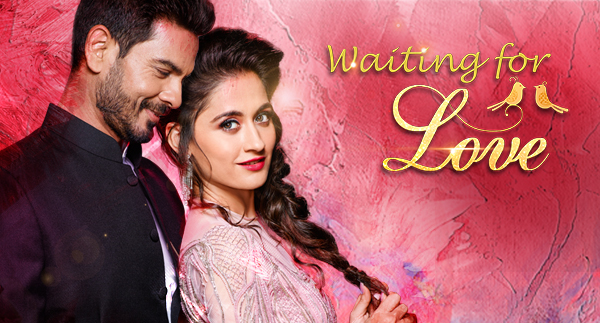 Episodes
120
Duration
30'
Total Hours
60
---

Synopsis
The sweetheart of the nation, Kamini – who is a successful actress, is an ordinary girl at heart – A simple, honest girl who fails to find her peace in the glitz of the film industry. She falls in love with Maharaj Singh- a charming real life prince of one of the Indian kingdom states. Their love blooms under the threat of the paparazzi as well as Madhav's conniving wife. Madhav makes the difficult choice of staying with his wife just for his daughter, leaving Kamini at the altar, and forcing both of them into a lifetime of pain and longing.

You can watch a video presentation and synopsis of the series here:
A shattered Kamini discovers that she is pregnant and decides to raise the child by herself, telling the world that the little girl is her younger sister. A reclusive Kamini tries to revive her career, while her daughter Mohini slowly grows into the proverbial princess in the ivory tower. Mohini remains unaware of her true parentage. As Mohini comes of age, her mother aims to make her the biggest actor in the industry- to make her so big that no man can ever hurt her the way Kamini was hurt, by scripting every movement of Mohini's life. Caught in this circle is Mohini's only childhood friend Raju, an orphan whom Maharaj Singh took under his wing.
As fate would have it, Mohini's debut film is a film written and directed by Raju. As time comes to a full circle, Kamini and Maharaj Singh find themselves face to face again when Mohini and Raju rediscover their love and friendship. Will their pasts tear them and their children apart, or will their feelings resurface? Will Mohini find out that her sister is in fact her real mother, and will she ever accept that Madhav is her father?
Preview:
Are you an acquisition, programming manager or distributor and interested in obtaining the rights for these series for your territory? Contact us at: + 359888308180 or Email Us